You or a loved one are probably suffering some sort of pain or illness. You are looking for answers that are natural, safe and effective. You want answers from a knowledgeable, skilled, experienced and trustworthy Doctor. The best acupuncturist who will take the time to understand your unique condition and outline all of your treatment options. A Doctor that knows when to treat naturally and when to consult with a Medical Doctor.
Dr. Zilahy offers the most experienced, trusted, and comprehensive Acupuncture care in greater Waterbury. Dr. Zilahy will take a detailed history, perform a thorough exam and then outline a specific treatment plan based on your condition. The initial goal will be to get the quickest pain or symptom relief and then address the underlying cause of your problem.
Conditions Treated
Pain, Headache, Migraine, Whiplash, Tennis elbow, Sciatica, Low back pain, Neck pain, Shoulder pain, Knee pain, Arthritis, Trigeminal neuralgia, Facial paralysis, Paralysis after stroke, Peripheral neuropathy, Rheumatoid arthritis.
Stress, Anxiety, Depression
Acute and chronic gastritis,Gastric hyperacidity, Acid relux, GERD, Chronic duodenal ulcer, Acute and chronic colitis, Acute bacterial dysentery, Constipation, Diarrhea, Paralytic ileus, Irritable bowel syndrome
Common cold, sinusitis, rhinitis, tonsillitis, bronchitis, Bronchial asthma
Acute conjuctivitis, Cataract (without complications), Myopia, Central retinitis, Pain after tooth extraction, Gingivitis, Pharyngitis, Periarthritis humeroscapularis, Spasm of the esophagus and cardia, Hiccups, Gastroptosis, , Paralysis caused by poliomyelitis, Meniere's syndrome, Neurogenic bladder dysfunction
Nocturnal enuresis, Bedwetting, Intercostal neuralgia, Infertility, Fertility, menopause, Hot flashes,
Voted Best Alternative Health Care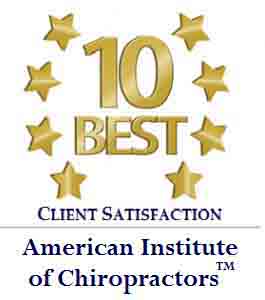 Dr. Zilahy is honored to be voted the Best Alternative Health Care in Waterbury for 2009, 2010 and 2011, 2012, 2013, 2014.As a licensed acupuncturist he is pleased to bring acupuncture to the communities of Waterbury, Middlebury, Naugatuck, Watertown, Bethlehem, Thomaston, Southbury and Woodbury Connecticut.